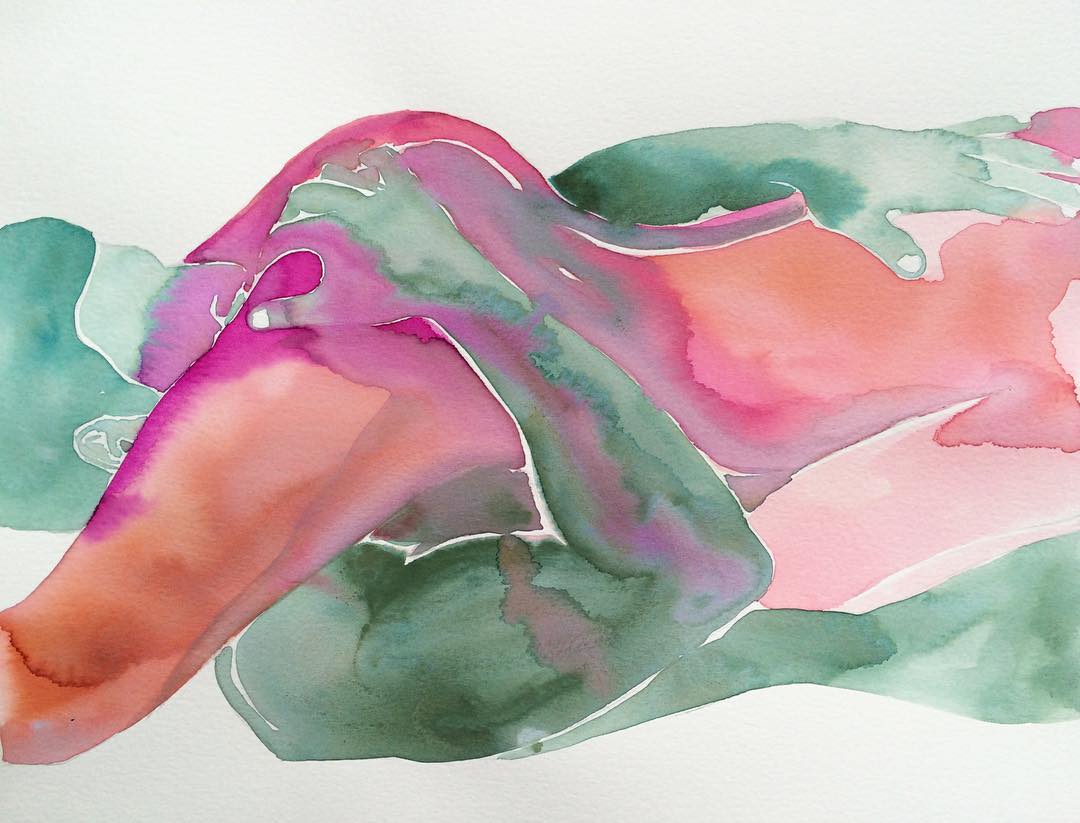 Erotic & Delicate Watercolors Of Tina Maria Elena Bak.
Tina Maria Elena Bak is a half French and half Danish artist who is based in Odense, Denmark. Her specialization is in sensual and erotic watercolors on paper from a female perspective. A self-taught artist, she started working with the sensual themes in 2015. She combines colors with a strong definition of space, which allows a dreamlike interpretation of her erotic compositions. A social media sensation, she has over 200,000 followers on Instagram and has exhibited her works in Europe. Her watercolors are premiered in the United States at The Untitled Space's EDEN exhibition at SPRING/BREAK Art Show 2019 curated by Indira Cesarine.
View her profile and available artwork on ARTSY.