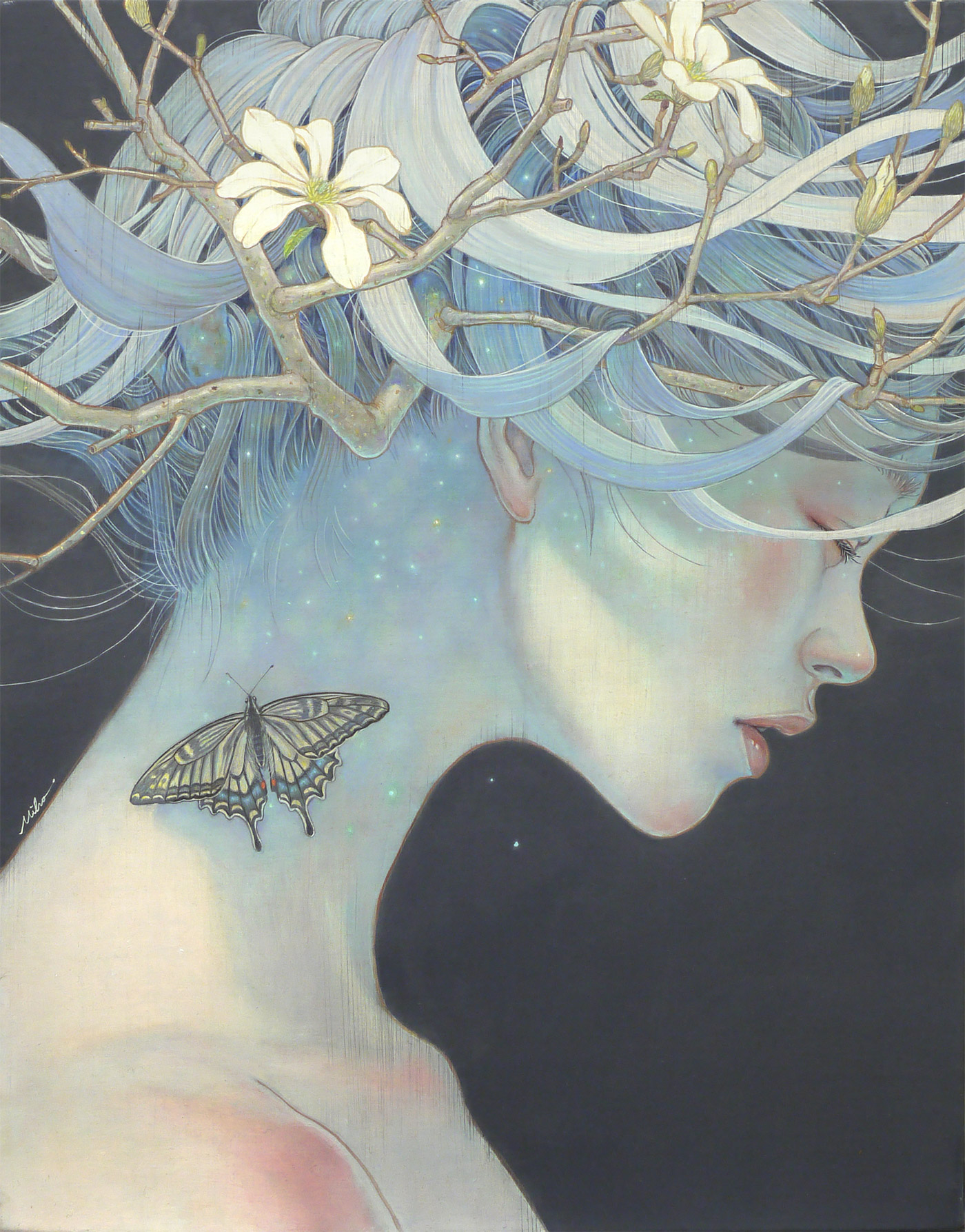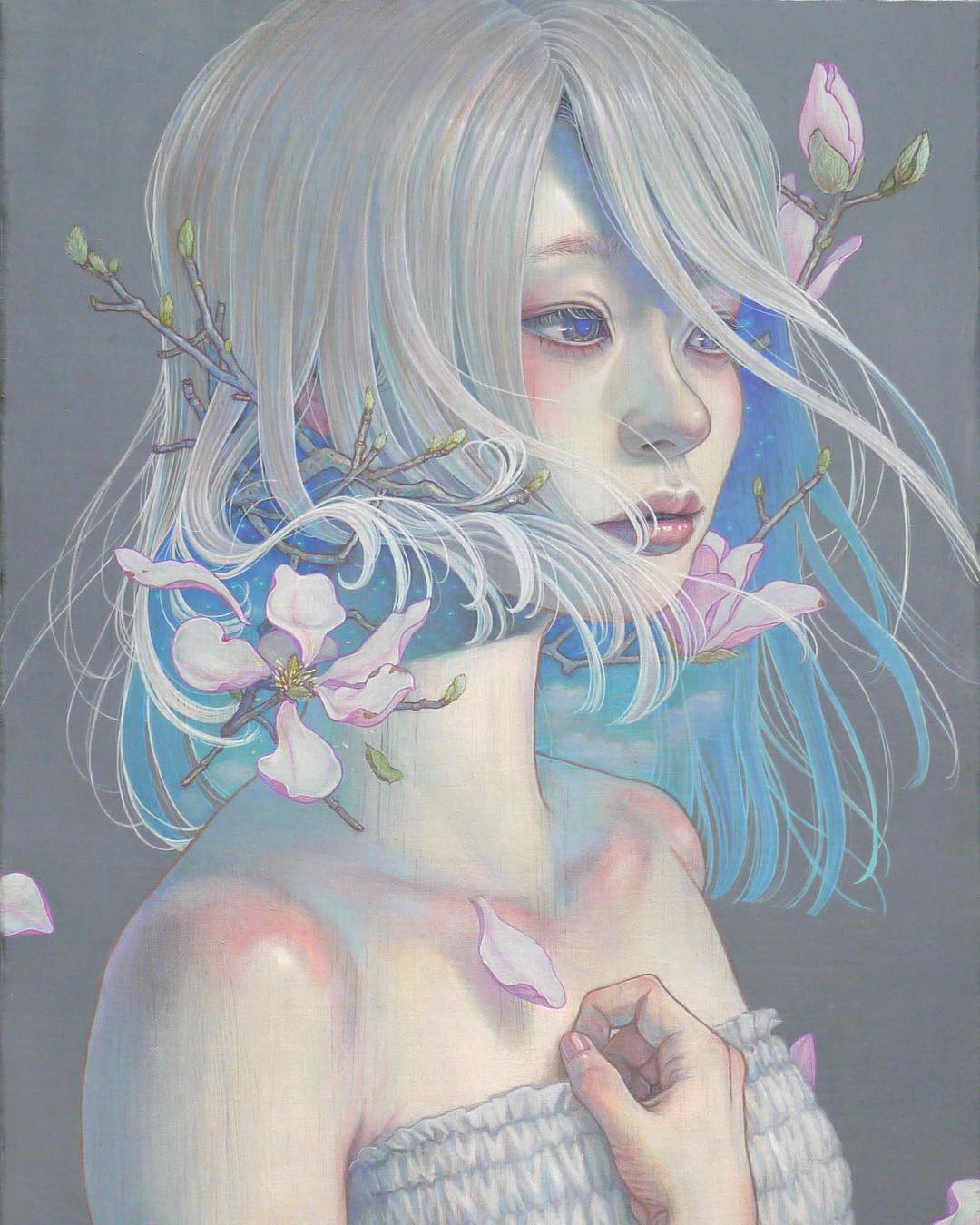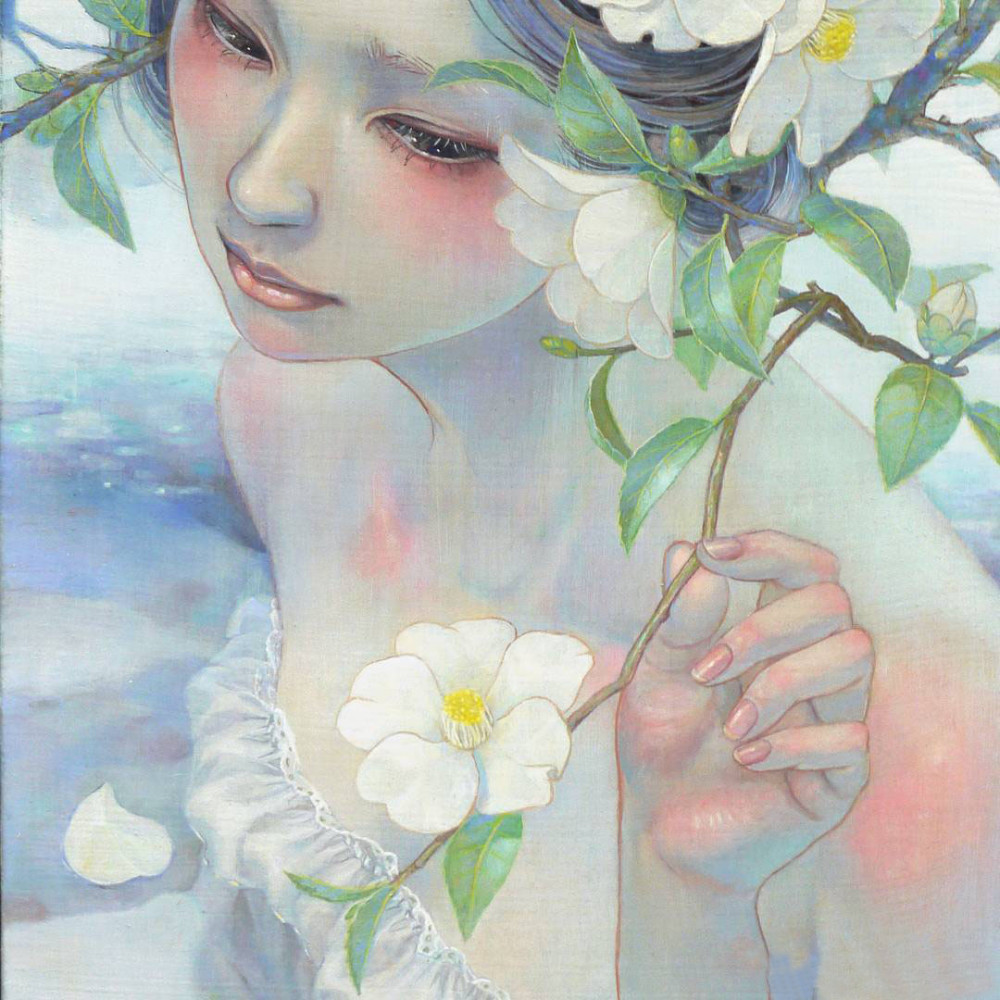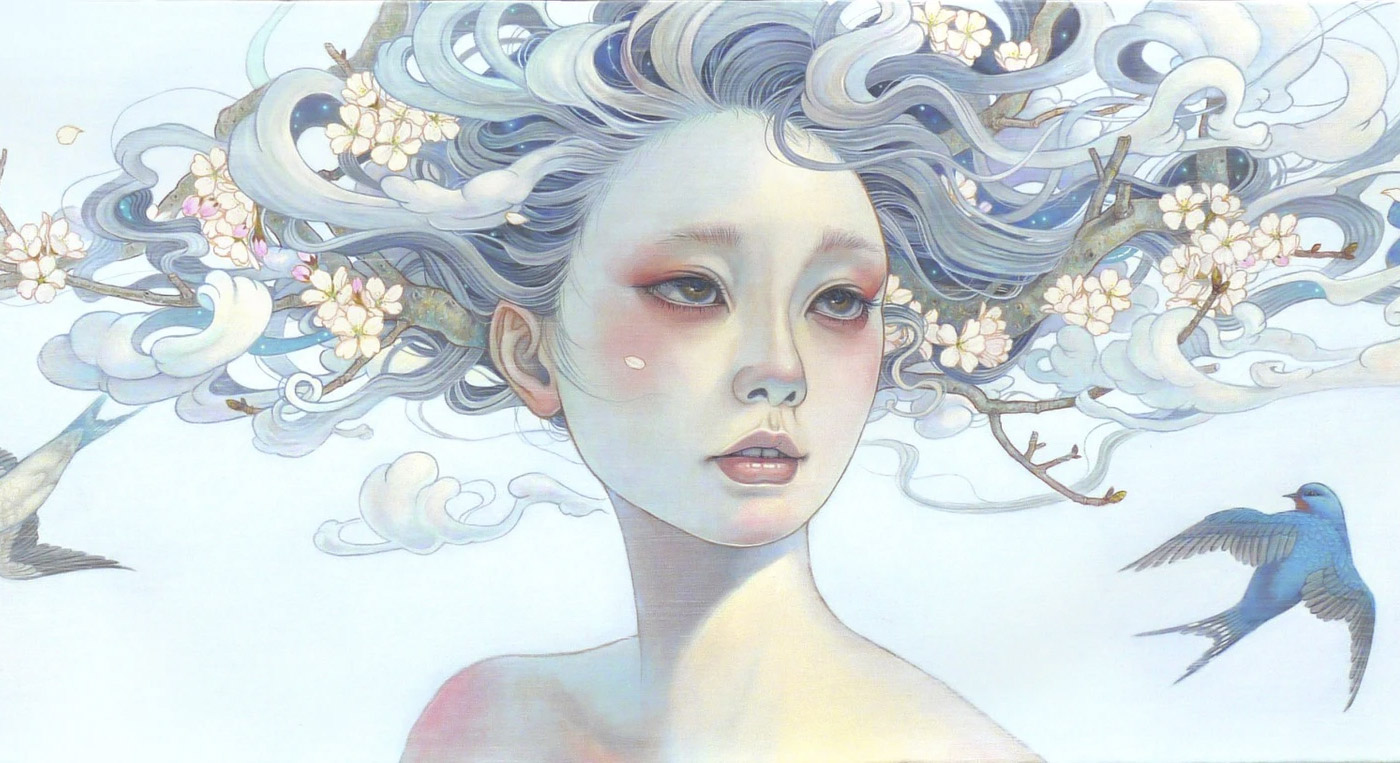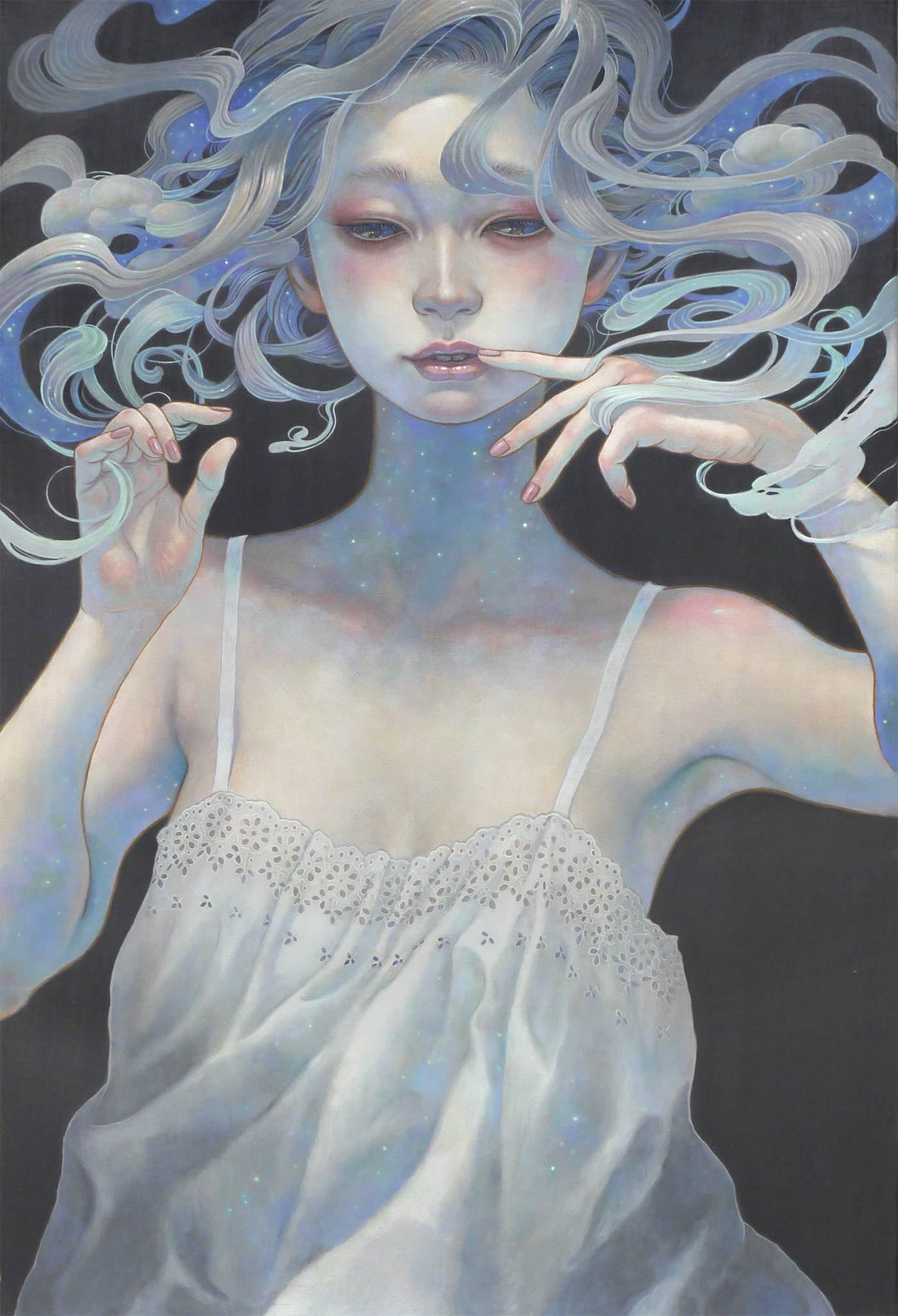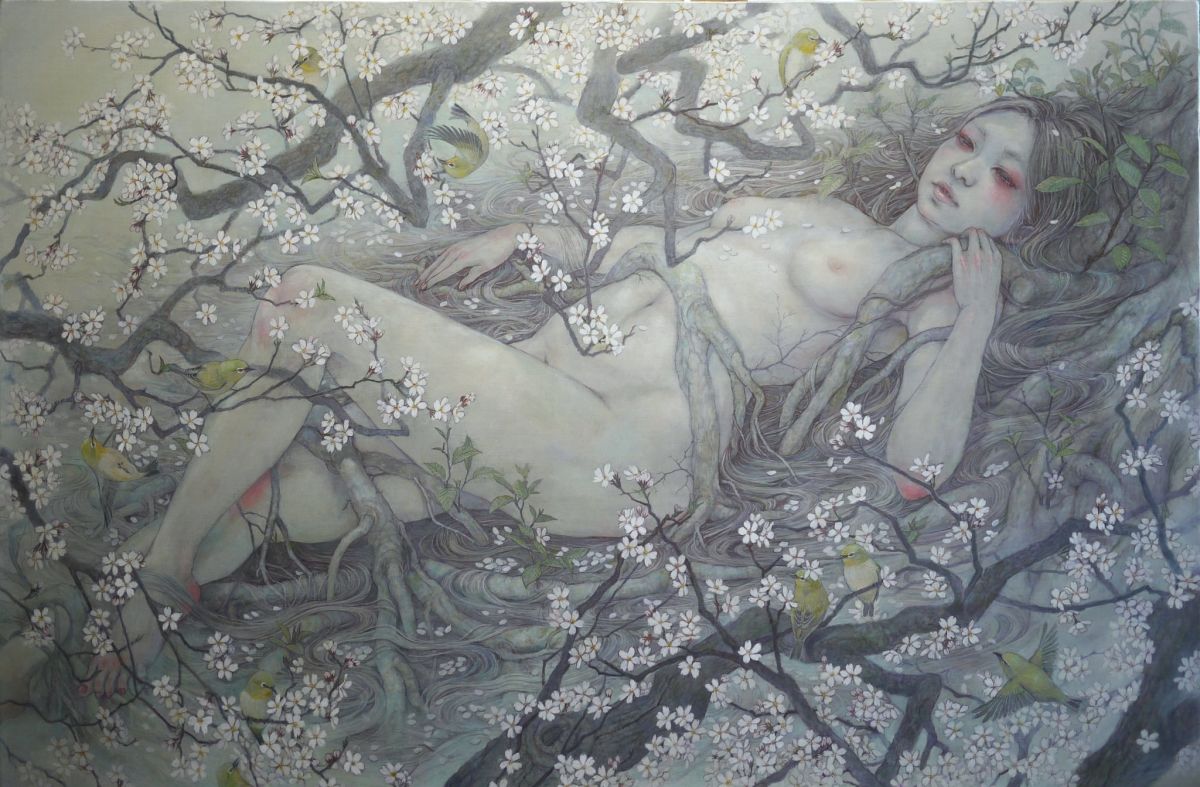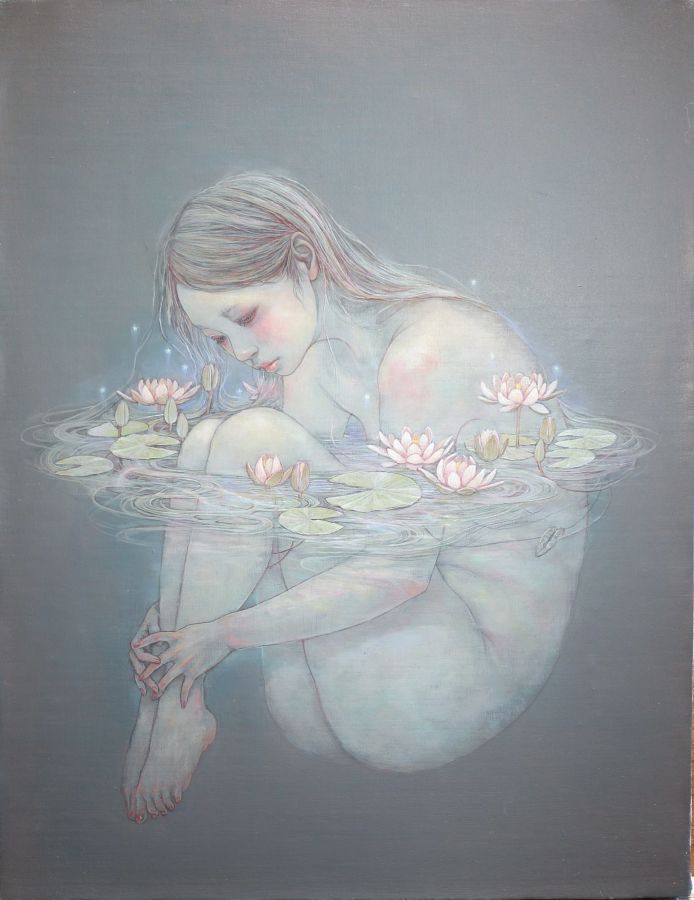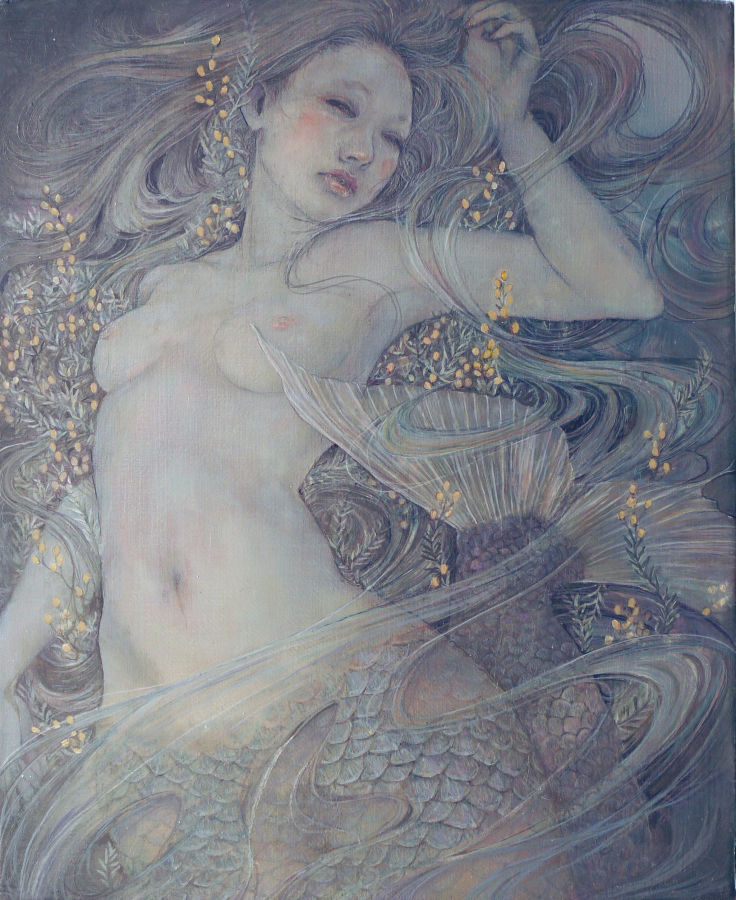 The Beauties of Nature
by 平野実穂 Miho Hirano.
Japanese artist Miho Hirano is one of many modern artists that stunningly incorporates nature into art. A graduate of the Musashino Art University and a resident of Abiko, Chiba, Hirano creates ethereal oil paintings portraying women submerged with nature.
Hirano's dreamy oil paintings are inhabited by ephemeral spirits at one with their natural environment, whose hair flows into flowering tree branches or flowing strands of seaweed. She adorns their hair with accessories made of flora and fauna like swarming bees, hummingbirds, and goldfish, each carrying their own weight as elements of beauty and symbols of Hirano's identity. In essence, each of her paintings represents a world where humans and nature can coexist.
In addition to her official website, she also has a large following on Instagram and Facebook, from which fans can enjoy all of her published artwork.